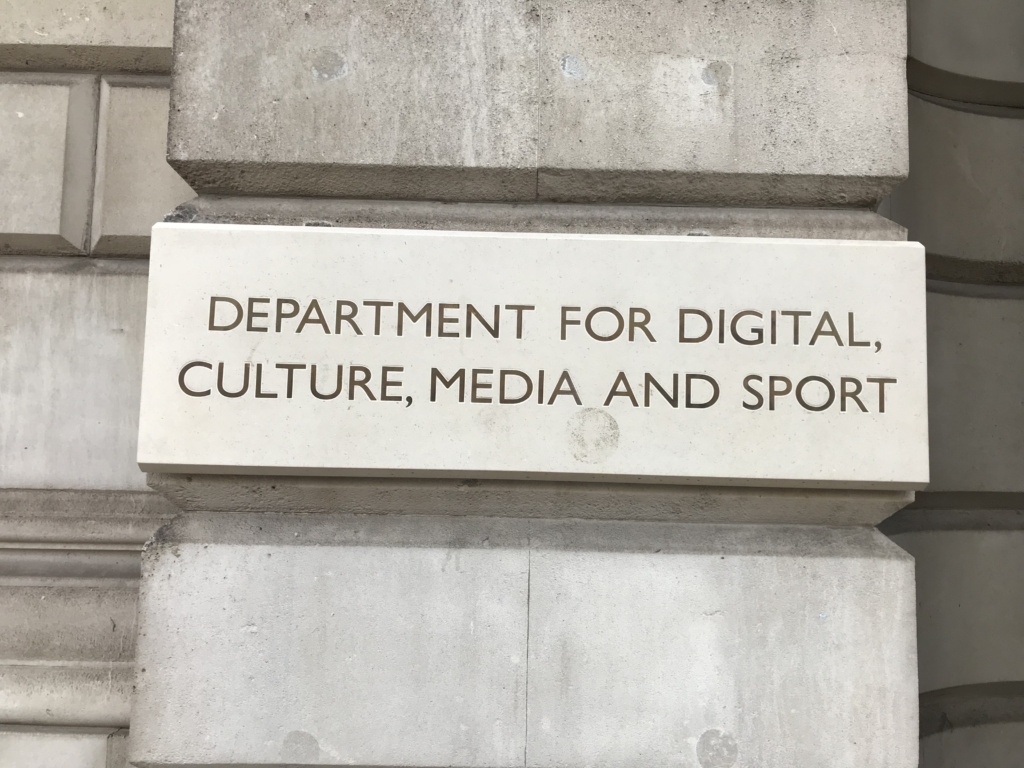 The Department for (Digital), Culture, Media and Sport (DCMS) is the workplace of Strike and Robin's client Jasper Chiswell, the Minister for Culture. We first see it when Robin goes to update Chiswell on the case. It is described as a "large white Edwardian building a few minutes away from the Palace of Wesminster" with its "stone swags, its columns and its neoclassical façade".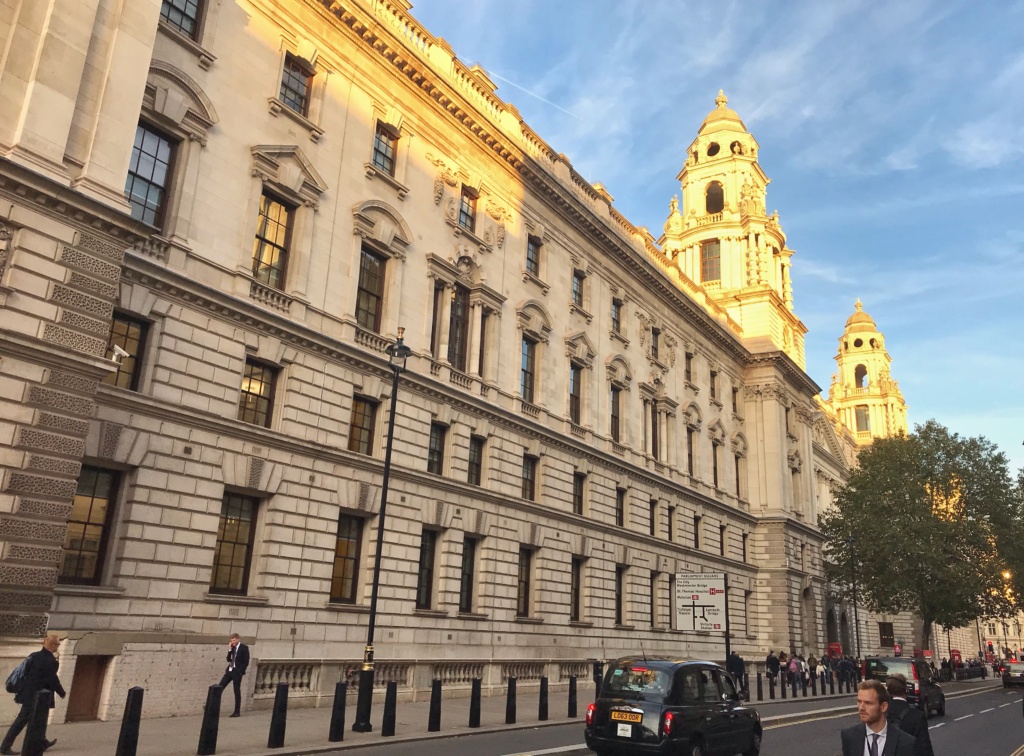 The interior is describes as having contemporary art, a glass sculpture that hung from the cupola over the central staircase. A young woman leads Robin to Chiswell's office, pointing out things of interest, like the Churchill Room; "That's the balcony he gave his speech from on VE Day."
Robin enters Chiswell's office and they talk about the upcoming Olympics and Robin's undercover work in the House of Commons. During their conversation, they are interrupted by the Minister for Sport, Della Winn, who mistakenly thinks Robin was a fencer who was on the English team with Freddie.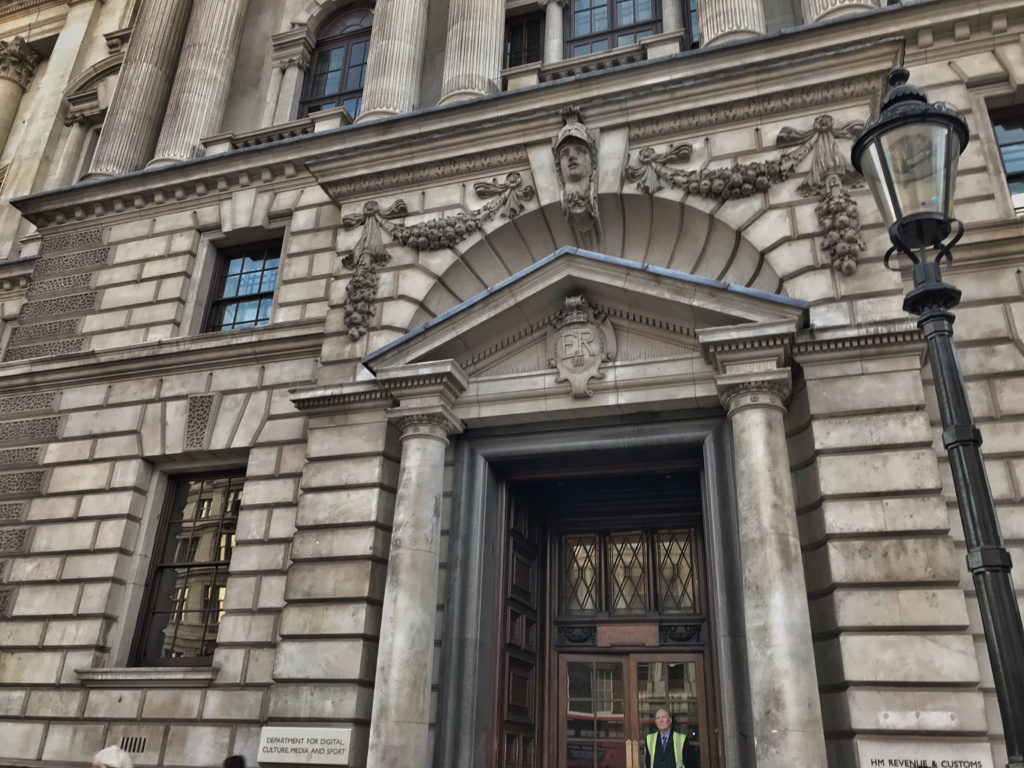 Robin visits the DCMS a couple more times throughout the book. On one occasion, Chiswell even asks her if she'd like to take over from Izzy and work as his PA, which Robin declines: "I'm . . . happy where I am".
You can find the DCMS on Google Maps here: