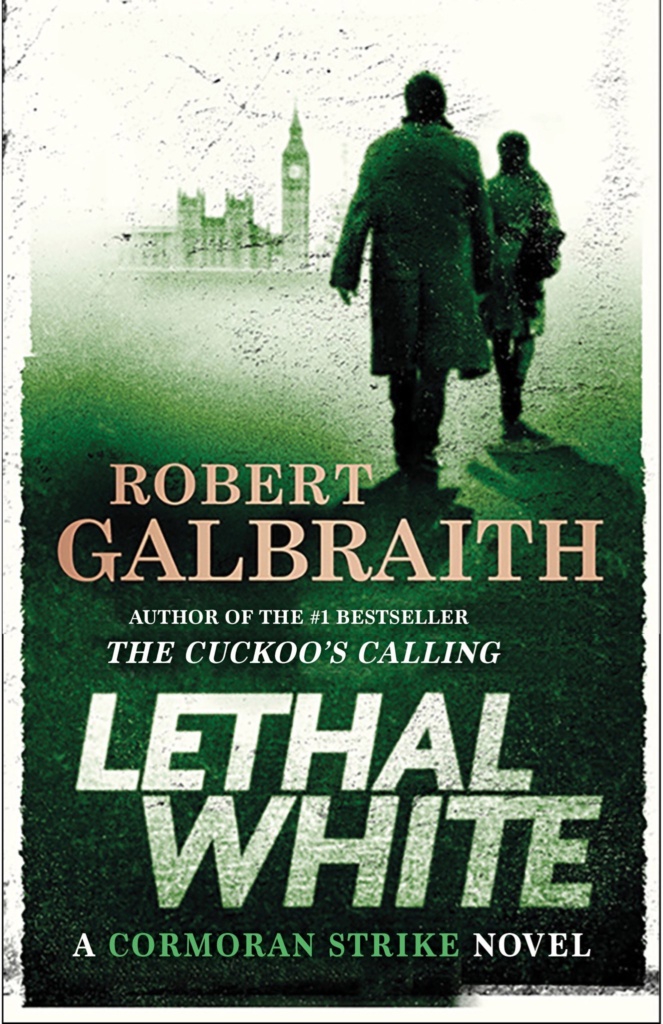 Explore the cast of characters involved in Lethal White, the fourth Cormoran Strike novel.
Aamir Mallik – The assistant to Della Winn, officed in the House of Commons.
Andy Hutchins
Billy Knight – Strike's unofficial client. A young man who claims to have seen a child murdered many year previously.
Charlotte Ross – Strike's ex-girlfriend.
Cormoran Strike – You know who he is.
Della Winn
Denise
Eric Wardle – A detective inspector at the Met and Strike's friend.
Flick
Freddie Chiswell
Geoffrey Cunliffe – Matthew's father.
Geraint Winn
Henry Drummond
Izzy Chiswell
Jack
Jago Ross (mentioned)
Jasper Chiswell
Jimmy Knight
Kinvara Hanratty – Jasper Chiswell's wife.
Linda Ellacott – Robin's mother.
Lorelei Bevan
Lucy Fantoni – Strike's sister.
Martin Ellacott – Robin's brother.
Matthew Cunliffe – Robin's husband.
Michael Ellacott – Robin's father.
Mitch Patterson
Oliver Bargate – A forensics expert and Vanessa Ekwensi's boyfriend.
Raphael Chiswell
Robin Ellacott – You know who she is.
Sam Barclay
Sarah Shadlock
Shanker (mentioned) – Strike's loyal friend.
Stephen Ellacott
Tegan Butcher
Tom
Vanessa Ekwensi – A detective in the Met police and Robin's friend.