Hamleys Toy Shop claims to be the oldest and largest toy shop in the world. Mr. Hamley founded it in 1760, and it's been at its current location on Regent Street near Piccadilly Circus since 1881.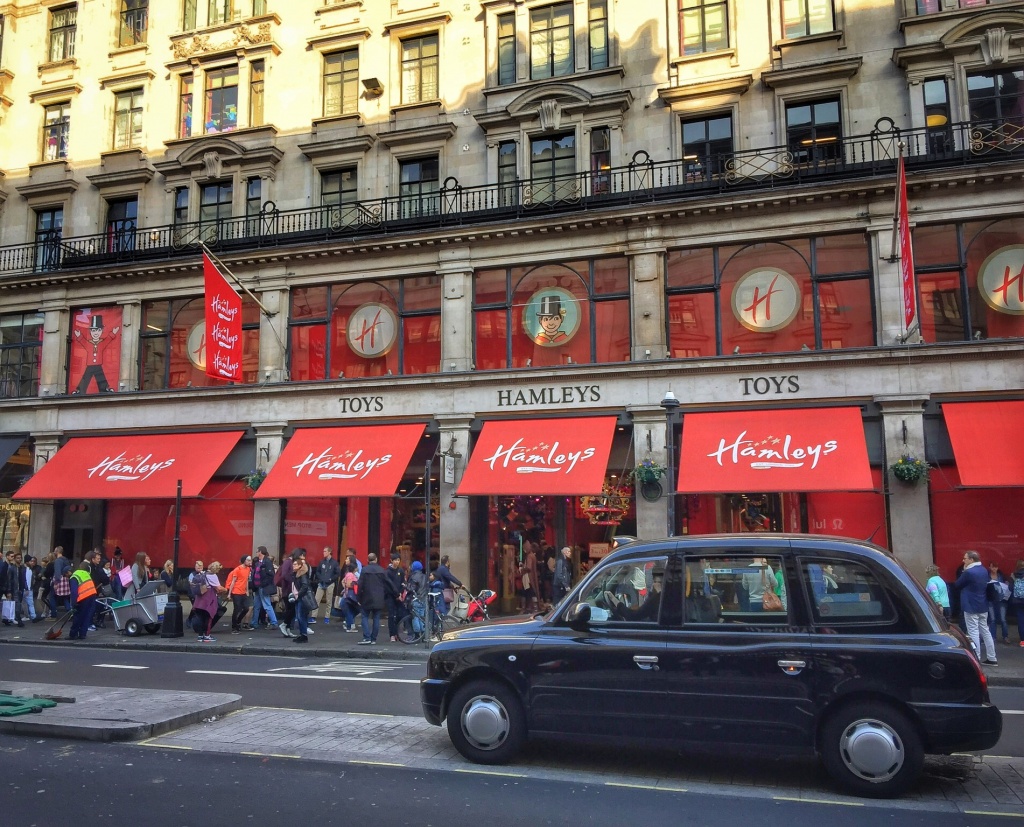 In The Cuckoo's Calling, Strike buys his nephew Jack's birthday present (an HM Forces doll) at the store.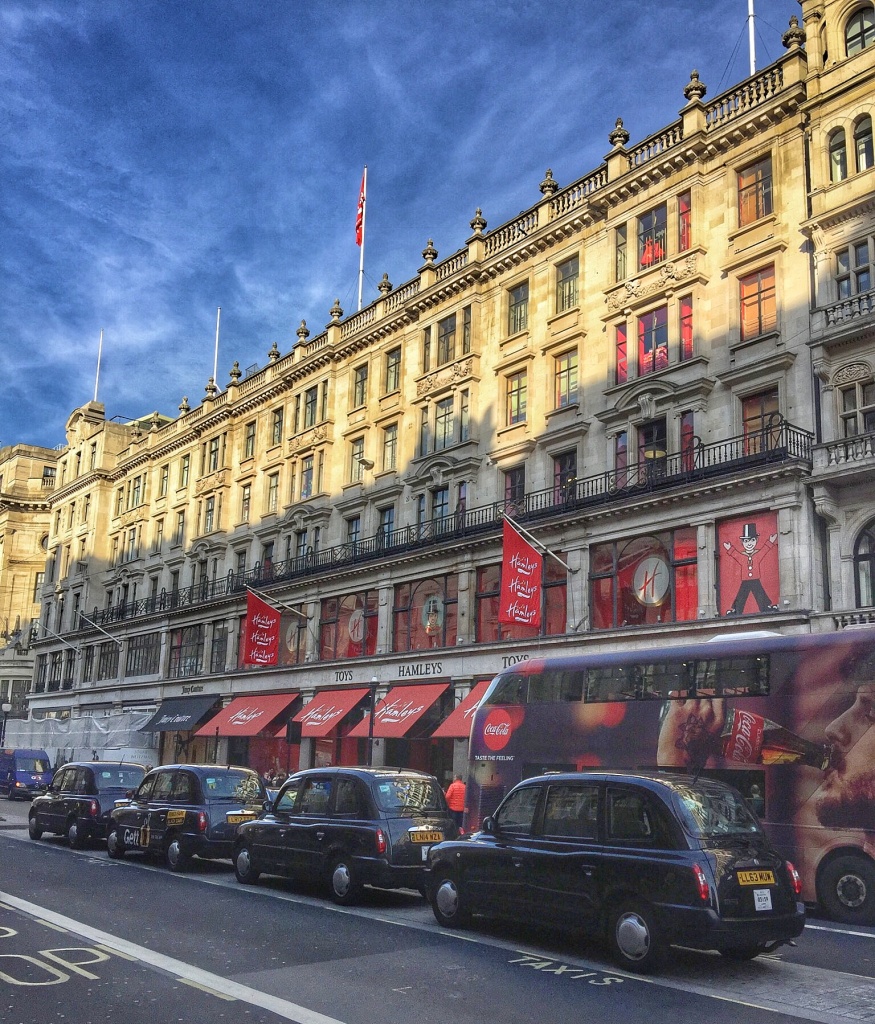 In The Silkworm, it's where he purchases Christmas gifts for his nephews (camouflage gear and fake guns) and Timothy Anstis ("a big bloody drum. They'll enjoy that at five o'clock on Christmas morning").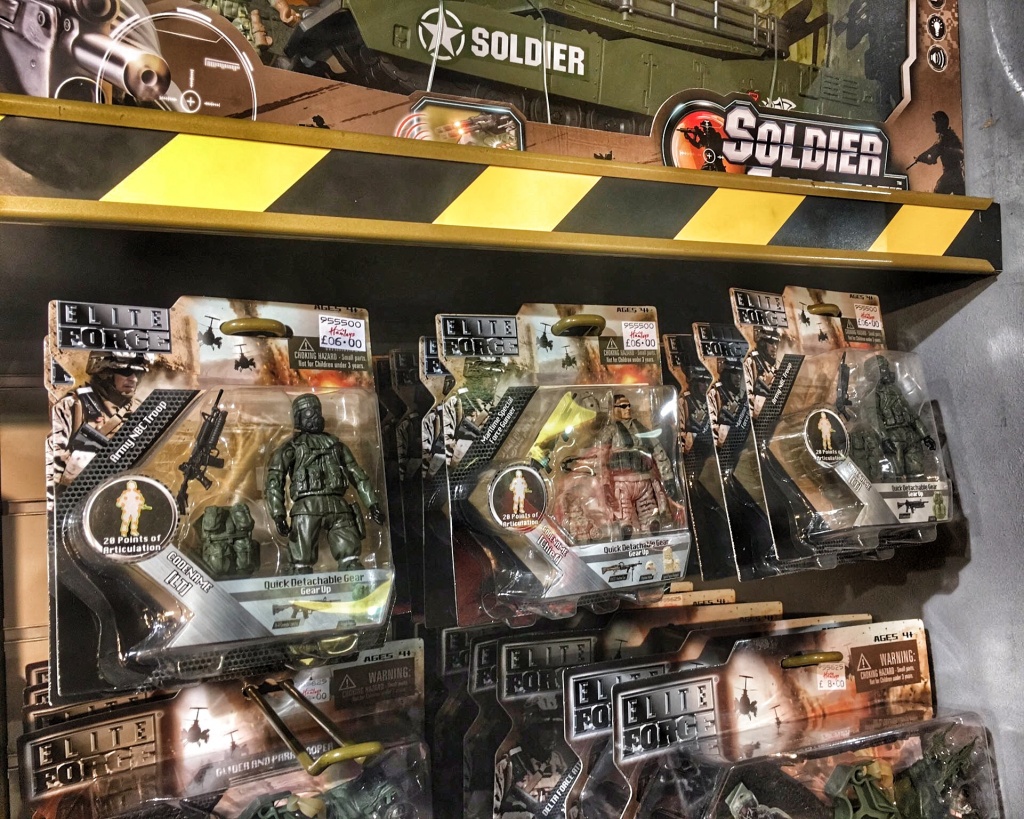 Strike also notices Cheeky Monkeys at Hamleys, the toy pajama case that Orlando Quine carries with her at all times in The Silkworm.
We can attest to the large size of the store — we rode the escalators all the way to the seventh floor on the hunt for the military toys. Unfortunately, we forgot to look for Cheeky Monkeys.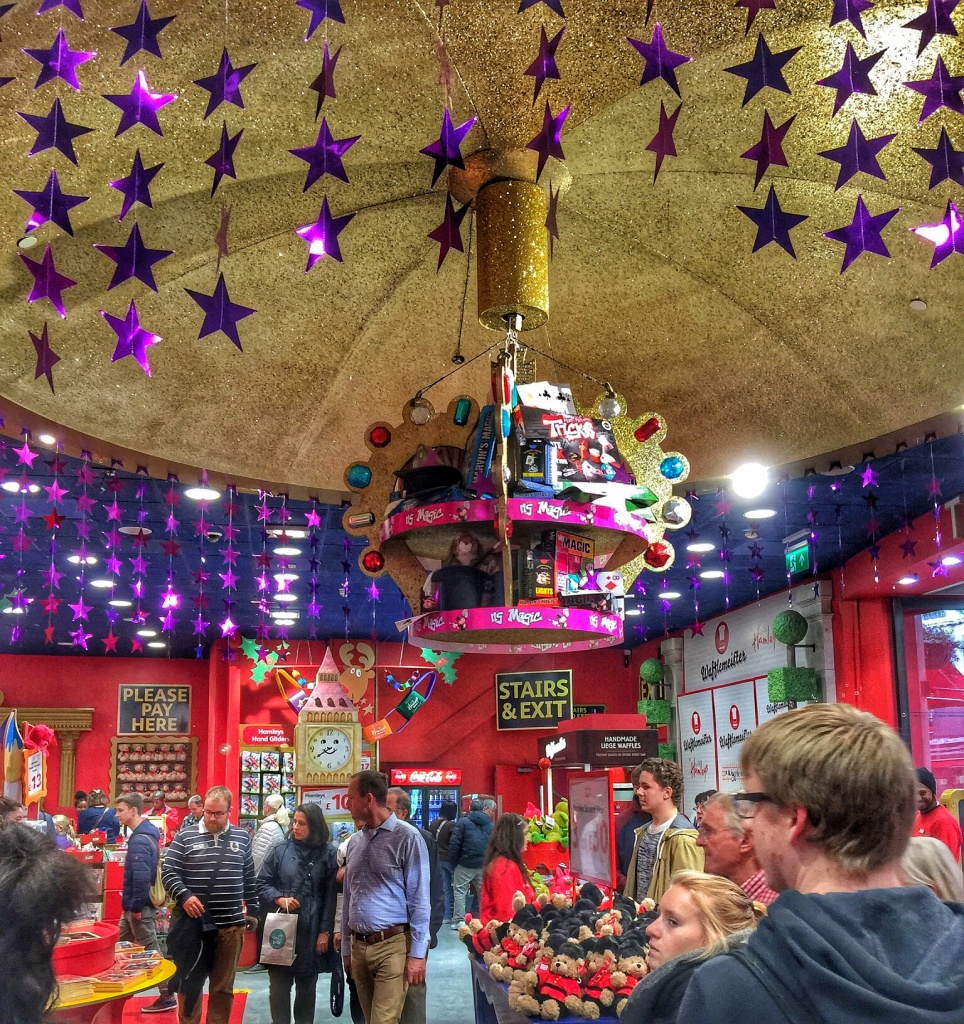 Here is the map to Hamleys: