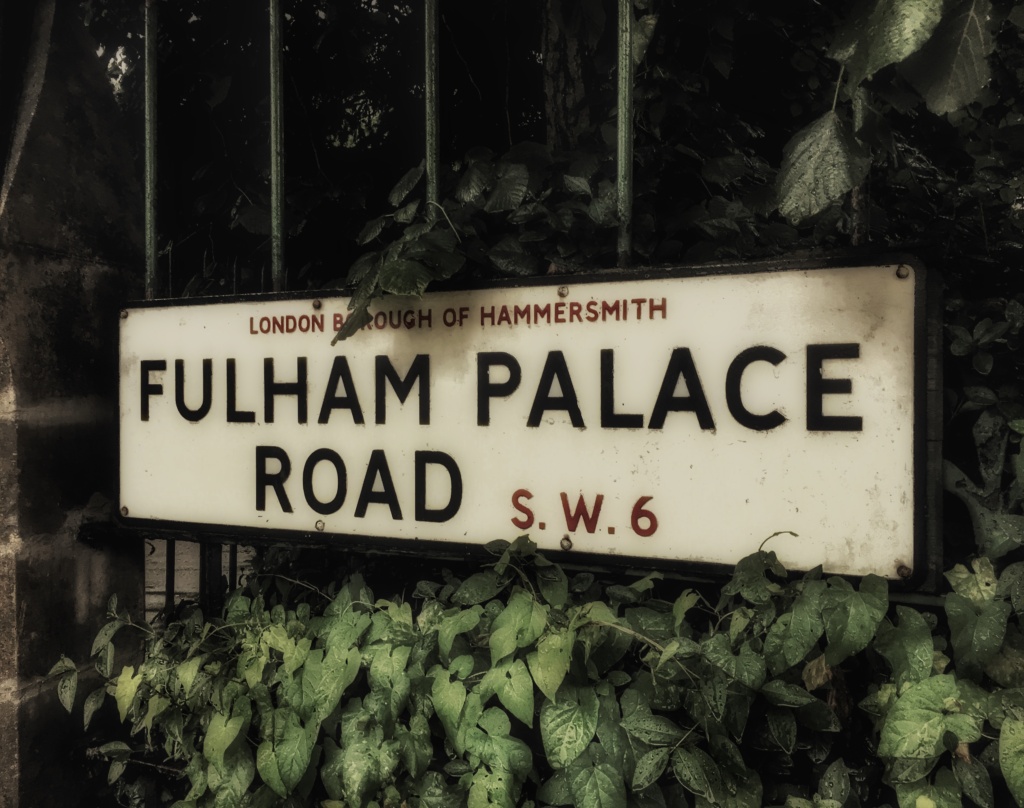 Fulham Palace Road is the street in Hammersmith, London, where Owen Quine's agent, Elizabeth Tassel lives.
Cormoran and Robin spend some time visiting each of the suspect's houses. In The Silkworm, chapter 26, Strike takes a taxi to Fulham Palace Road, paying attention to the route. On the way, he asks the taxi driver to pull over so he can nip into Boots to buy an adjustable walking stick, some painkillers and a bottle of water.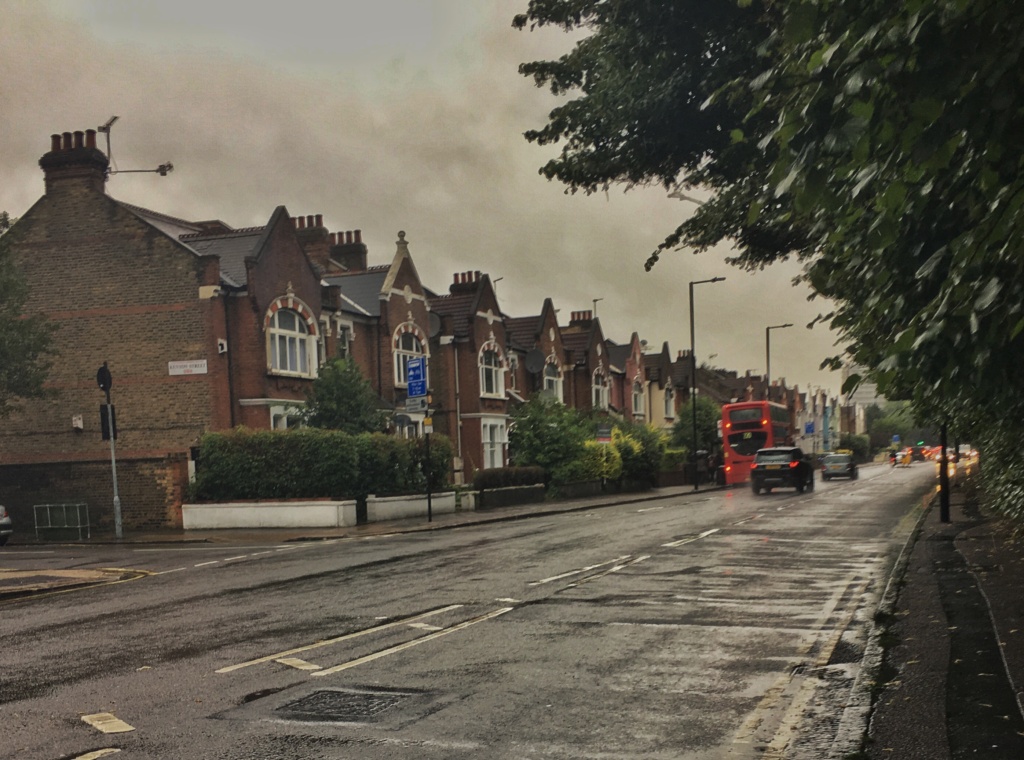 When he arrives at Tassel's house, it's described thusly: "Her home looked drab and dingy on this bleak winter's day. Another red brick Victorian house, but with none of the grandeur or whimsy of Talgarth Road, it stood on a corner, fronted by a dank garden overshadowed by overgrown laburnum bushes."
When we visited the area described in the book, we thought this looked like it could have been Tassel's house.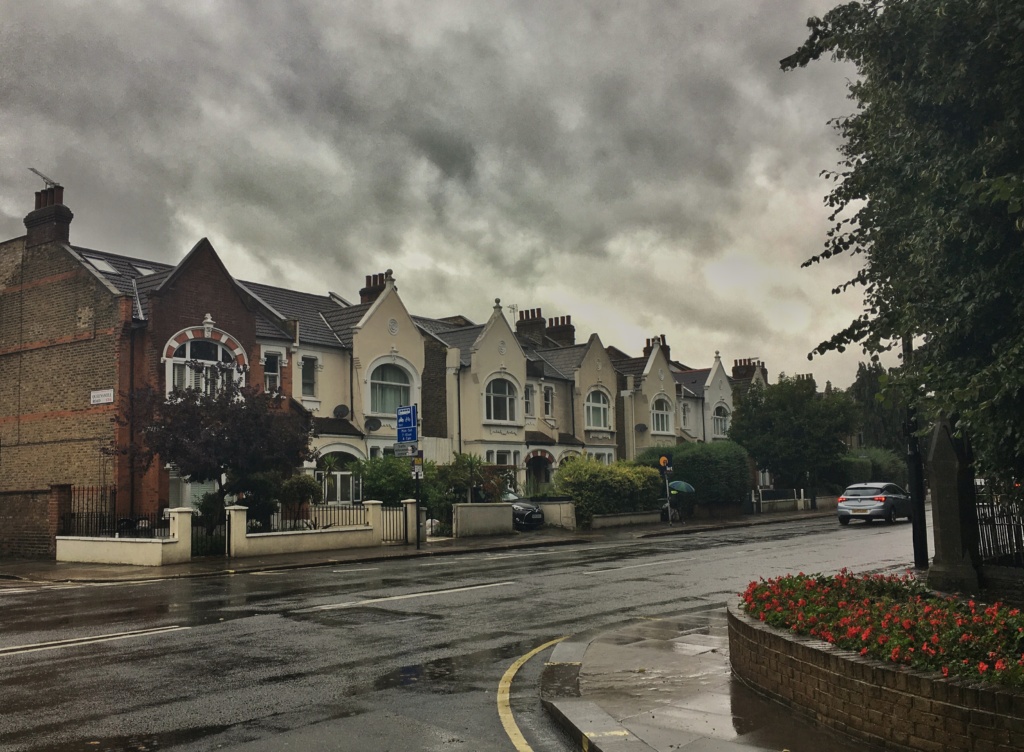 "Strike stood peering over the garden gate, trying to keep his cigarette alight by cupping it in his hand. […] The upper windows of the house looked over the Fulham Palace Road Cemetery, a depressing view…"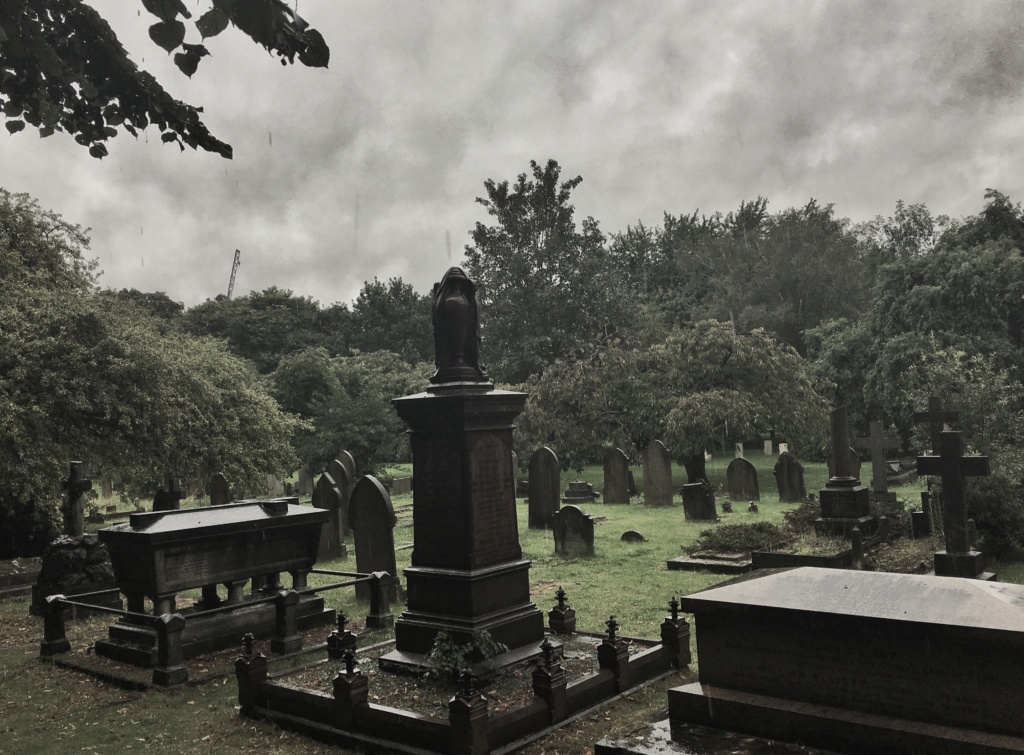 After scrutinising Liz Tassel's house, Strike takes the taxi to Hazlitt Road, where Jerry Waldegrave lives. Strike then goes to The Albion pub, where he meets up with Robin for lunch.
You can find Fulham Palace Road on Google Maps here: