The following fanfiction is completely fan-created. None of this was written by Robert Galbraith.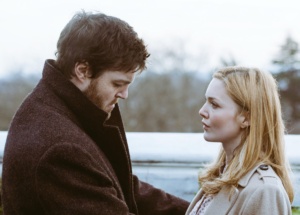 Without You by LindMea – When Robin gets hurt, Strike struggles with his feelings…
The Best Revenge by LindMea – A night out for Robin and Cormoran takes an unexpected, but not unpleasant, turn.
In Bad Faith by LindMea – In the aftermath of the Shacklewell Ripper case, Strike and Robin follow the trail of a missing cop. While Robin's new marriage hits the rocks, Cormoran does his best not to deal with his growing feelings for his partner.
Five Years Today by LindMea – Five years after her wedding to Matthew, Robin contemplates the passing of time.
Joining the Dots by TheLastLynx – While Robin and Matthew make their road-trip up to Masham, Robin is caught up in her past and conflicted about her future…
A Dreamlike Nightmare by AmyS24– Post Chiswell case, Strike and Robin both feel they have earned a lovely relaxing evening with friends, but Robin is still feeling the effects of a traumatic couple of years. Good food and wine will no doubt help but may also make it more difficult to suppress the growing feelings she has towards her boss.
A Supreme Moment by dianasilverman – A break in the clouds invites Robin and Strike out into the city.
If you wish to submit any Cormoran Strike fanfiction, you can send it via email to detectivestrike@gmail.com